PDF to HTML5 Flipbook
Anyone can create pdf to html5 flip book easily. - ebook5.net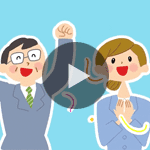 PRINT MATERIALS a rich content on your website.
Experience comfortable PDF viewing in the web browser.ebook5.net can be operated with amazing simplicity in Computers,Tablets and Smartphones.Different documents such as Catalogues,Manuals,Comics,Magazines,Brochures etc can be created.It is a recommended service for all PDF distributors.Do Try it for FREE.
More >
CLIENT BRANDS
Includes clients in the past.